Newsletter April 2009
Thu, 04/23/2009 - 16:08 — Chris
Join me May 9th for the ASQ Quality Professionals Career [Day]. I will be presenting Ceptara's Personal Excellence [methods] and [tool] to help folks manage their way to a new assignment. Additionally, along with Laura Gregg, we will be presenting an hour on starting a business as well. It promises to be a day of networking and seminars to enable folks re-invent themselves in the economic downturn. Topics to be discussed include:
The Future of Quality
Starting Your Own Business
Getting Motivated and Organized
Practicing Behavioral Interviewing
Career Anchors - Values
Marketing and Matching Your Skills for a New or Updated Career
Check out our local ASQ section's [website], and [register] for the event. It will be a lot of fun and the discussions will definitely be worthwhile.
Recent Updates
Microsoft Outlook Add-In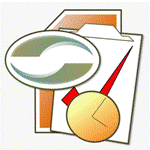 Achieve greater focus by shifting your attention from e-mail to accomplishing what matters most!
Company News
Stay up to date with our newsletter!