Privacy Statement
Your privacy is important to us, we're very careful with your information and only use it for specific purposes. The information you share may be used by Ceptara, our suppliers exclusively to provide services for Ceptara, and by our business partners to conduct joint marketing programs with Ceptara. We will not share your personal information with third parties other than these, or with any third party for their independent use without your permission.
The website collects information about you such as, IP Address, time and duration of the visit, web browser manufacturer and version and the pages visited. Ceptara uses Google Analytics to review and improve our site's usability and content. All information gathered by Google Analytics is available to Ceptara and is governed by Google's privacy policies.
If you register for the site to access Ceptara's resources, participate in a forum and/or subscribe to the newsletter, additional personally identifying information is collected. This could include your name, email address, city, state, phone number, address, title and company. We will not share your personal information with 3rd parties other than those listed above without your permission. Additionally, our forums are moderated, and we reserve the right to remove any post we deem inappropriate, and any user account used abusively. The purpose of our web site and forums is to provide the best support possible to our valued customers.
Recent Updates
Microsoft Outlook Add-In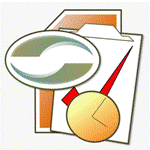 Achieve greater focus by shifting your attention from e-mail to accomplishing what matters most!
Company News
Stay up to date with our newsletter!