Products
We believe the best way to internalize a new habit is to provide tools that reinforce the desired practice. At Ceptara, as we consult and teach the ideas of personal, team and business excellence, and we supply a number of tools that help drive those ideas into everyday practice.
Organizer for Outlook Add-in - Ceptara's Organizer is an Outlook 2007 or 2010 add-in that is designed to help you achieve greater personal focus. It builds on the practices and techniques discussed in the Personal Excellence series training by focusing attention on your personal objectives through the creation and management of projects and tasks. Learn more about Organizer.
FocusMe for Outlook Add-in - Ceptara's FocusMe for Outlook add-in builds on the features of the Organizer that has helped thousands of individuals become super focused. In this upgraded version for Outlook 2013, we've added more tools, restyled to be more tablet (finger) friendly, and have added team collaboration using our new FocusSync service and Microsoft SharePoint. Learn more about FocusMe.
Recent Updates
Microsoft Outlook Add-In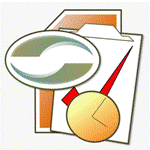 Achieve greater focus by shifting your attention from e-mail to accomplishing what matters most!
Product News
Stay informed about our latest products and updates!