Consulting Practices
Practical advice and execution support to help solve your toughest business problems.
If you're a small business looking for help or a bigger business looking to solve a hard problem or find cost reductions, Ceptara has the people that can help. We bring experienced business managers, Lean Six Sigma experts, and certified project managers that can get you to an implemented solution fast. Don't wait another minute, contact us today.
Our Practice Areas...
Recent Updates
Microsoft Outlook Add-In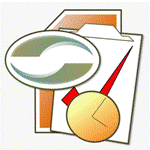 Achieve greater focus by shifting your attention from e-mail to accomplishing what matters most!
Company News
Stay up to date with our newsletter!