About Ceptara
Established in 2002 and headquartered in the Greater Seattle Washington area, Ceptara® is a private, employee owned business focused on providing management consulting, coaching, training and tools to organizations and knowledge workers to help them achieve their goals effectively.
Our Values
Integrity | Always meet our commitments
Demonstrated Excellence | Our actions define our character
Service | Provide for each other, our customers and community
Balance | A healthy team is an excellent team
We are driven by our values and hand pick our people based on their experience, capabilities and alignment to our culture, and that makes a good team.
Our team members are all Lean Six Sigma experts and/or Project Managers certified by industry leading organizations. Our clients understand what to expect before we start and mutual understanding makes a solid foundation.

Recent Updates
Microsoft Outlook Add-In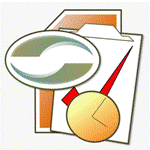 Achieve greater focus by shifting your attention from e-mail to accomplishing what matters most!
Company News
Stay up to date with our newsletter!