Feel More Organized & Manage Details Confidently - Feb 10, 2009
Fri, 02/06/2009 - 22:00 — Chris
Join me on February 10, 2009 @ 1:15p for a light version of our Personal Excellence workshop - [Register]
2009 PNAA Aerospace Conference
Personal Excellence Workshop
Tuesday, February 10, 2009, 1:15p to 5:00p
Course Fee: $25
Lynnwood Convention Center
3711 196th St SW
Lynnwood, WA 98036
[Register]
The Pacific Nortwest Aerospace Alliance is having its annual [conference] starting February 9, 2009 in Lynnwood Washington. On the second day, 2/10/2009 at 1:15p, I will be delivering an abbreviated version of the Personal Excellence [workshop]. It's a very good deal, for $25 you'll get introduced to all of the topics we cover in more detail in the full-day workshop and walk away with the same workbook. So if you're in town and have some time Tuesday afternoon, please [join] me for the class. It should be lots of fun.
Recent Updates
Microsoft Outlook Add-In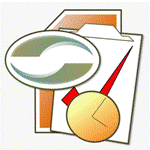 Achieve greater focus by shifting your attention from e-mail to accomplishing what matters most!
Company News
Stay up to date with our newsletter!