ASQ LSS Excellent Organizations have Excellent People
Wed, 02/25/2015 - 22:24 — Chris
Lean and Six Sigma methods have numerous tools that help organizations and teams find more efficient and effective ways to operate. However, Lean and Six Sigma have no tools that help individuals achieve the same. Learn an approach that will help your people engage, envision, and execute more effectively.
This is the handout from the talk Chris gave in Phoenix on March 3rd, 2015 at the ASQ 2015 Lean and Six Sigma Conference.
Recent Updates
Microsoft Outlook Add-In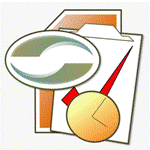 Achieve greater focus by shifting your attention from e-mail to accomplishing what matters most!
Company News
Stay up to date with our newsletter!