2016 WA State Lean Conference: Lean Office Handout
Wed, 10/19/2016 - 06:09 — Chris
WA State 2016 Lean Transformation Conference
Lean Office: Staying Focused and Organized
In order to make daily time management trade-offs, it's important to understand what you want to do and why you want to do it. In this 60 min session, the student will be introduced to the building blocks of a Lean Office, include making a good plan, understanding the work, managing distractions (email) and identifying wasteful habits. Some key Lean Office tools include; PDCA, KPIs, SIPOC, 5S, 5Ds, Sequencing, Standard Work, WIP, TIMWOOUD, DIG and KATA. A few select tools will be presented along with important habits.
This is the handout from the talk Chris gave in Tacoma on October 19th, 2016 at the WA State 2016 Lean Transformation Conference.
Recent Updates
Microsoft Outlook Add-In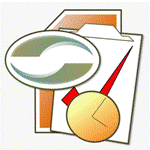 Achieve greater focus by shifting your attention from e-mail to accomplishing what matters most!
Company News
Stay up to date with our newsletter!