New FocusMe Feature - Auto-file on Reply
Tue, 03/15/2016 - 14:09 — Chris

Problem
One cool feature in our Outlook add-in [FocusMe for Outlook] is the 5Ds processing ability, ie. when an email is processed, the originating email is moved to the Drawer (an archive or project folder). However, until recently, when a message is forwarded or replied to, it took another click to file the originating email. Often, this doesn't get done, and many 'read' messages pile up in the Inbox.
Feature
The latest release of FocusMe has the ability to auto-file emails when a reply is written. To ensure it is enabled, check the Email Options to turn it on.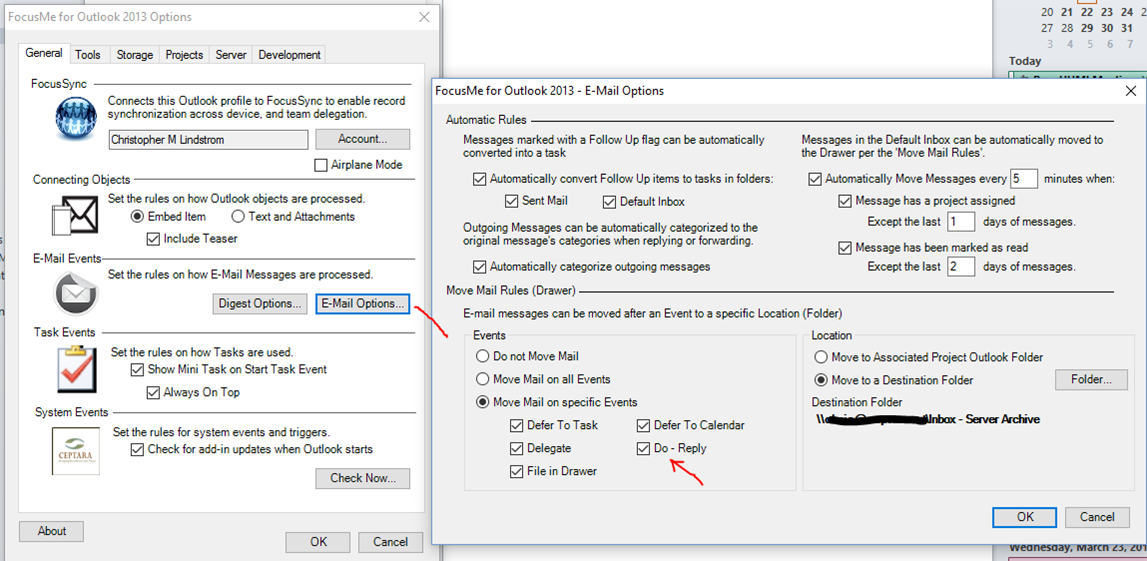 Then when you open an email in your Inbox for a reply, reply all, or forward, while you're typing your reply, in the background the tool will move the originating email to your drawer. How cool is that?
I love it because it helps me keep my Inbox clear and I don't have to go back and do additional filing.
Quick Video demonstrating the feature:
Recent Updates
Microsoft Outlook Add-In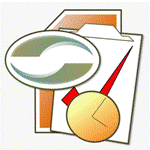 Achieve greater focus by shifting your attention from e-mail to accomplishing what matters most!
Company News
Stay up to date with our newsletter!