Request Training Information
Learning the Lean System

Lean is a systematic management approach to enable and improve providing a product or service to a customer in the shortest time at the lowest cost. Learning the Lean System course provides the student a comprehensive introduction to the Lean system including Lean tools such as:

Value Stream Mapping, Kanban, Cellular Flow, Quality at Source, Teams, 5S and many more.

Elimination of waste is a key component of Lean and continuous improvement is a foundation of the lean philosophy. Lean, also known as the Toyota Production System, is largely common sense. Many companies have lost focus on the basics: keeping costs low, quality high, and the schedule on-time. Lean focuses us back on the basics by reducing or eliminating the eight types of waste - which commonly account for 95% of the total process time. Waste and inefficiency interfere with the 5% of time actually required to add value to a product or service as perceived by the customer. Lean applies to processes well beyond manufacturing including any discrete process such as financial services, services and administrative processes.

Topics included:

Value Stream Mapping
Pull/Kanban
Cellular flow
Quality at source
Point of use storage
Quick changeover
Standardized Work
Batch Reduction
Teams
5S
Visual Controls
Plant Layout
Total productive maintenance (TPM)

Target audience:

Professional staff, members of the work force, and management who wish to understand the how to use Lean to eliminate waste and improve their processes.

Mon, 04/13/2009 - 14:14 — Anonymous

Your privacy is important to us, the information you share may be used by Ceptara, our suppliers exclusively to provide services for Ceptara, and by our business partners to conduct joint marketing programs with Ceptara. We will not share your personal information with third parties other than these, or with any third party for their independent use without your permission. Privacy Statement.
For a full list of our training - check out our Course Catalog.
Microsoft Outlook Add-In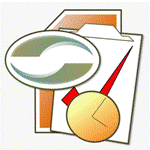 Achieve greater focus by shifting your attention from e-mail to accomplishing what matters most!