How does the SkypeDialer work?
Mon, 05/17/2010 - 07:29 — Chris
You will need to insure that Skype is installed - the add-in uses Skype's installed .dlls
The tool adds a menu item "Call via Skype..." to the context menu when you click on a contact in Outlook. It also adds a ribbon button to the contact object in Outlook as well. You can click on one of the 'speed dial' buttons, i.e. a button in the Call Manager such as 'Home', and the add-in uses Skype to call the person's phone number. If you're calling a regular number (not a Skype handle), Skype-out charges apply (a fee that Skype charges and paid to them).
If you've imported your Outlook contacts into the Skype application, a Skype to Skype button will be enabled for anyone participating on Skype, and you can make a Skype to Skype call.
Recent Updates
Microsoft Outlook Add-In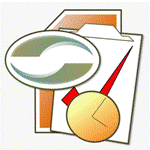 Achieve greater focus by shifting your attention from e-mail to accomplishing what matters most!
Company News
Stay up to date with our newsletter!