Help! Can't Install
Mon, 10/04/2010 - 05:39 — crisssy101
I saved Setup. But when I try and Run it, it says "The latest version of this customization is already installed" Name: POS2007. If this has been installed, it's not showing up on Outlook. Please Help.
Recent Updates
Microsoft Outlook Add-In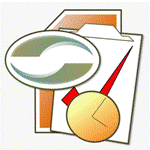 Achieve greater focus by shifting your attention from e-mail to accomplishing what matters most!
Company News
Stay up to date with our newsletter!