Lean Six Sigma White Belt Training Material Snippet
Sun, 01/17/2016 - 16:40 — Chris
Ceptara Lean Six Sigma White Belt course is built to educate participants on the basic vocabulary of Lean and Six Sigma and to introduce a few Lean tools. The course covers areas such as; the scientific method, continuous improvement approaches, introduction to theory of constraints, the history and value of Lean and Six Sigma, process management, waste identification, and change management.
The following resource contains a subset of the slides used in the LSS White Belt training.
Recent Updates
Microsoft Outlook Add-In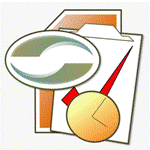 Achieve greater focus by shifting your attention from e-mail to accomplishing what matters most!
Company News
Stay up to date with our newsletter!