Lean Six Sigma Belt Comparison Analysis
Fri, 11/01/2013 - 13:17 — Chris
This paper delivers an analysis that compares the level of competency required at each Lean Six Sigma belt level. It describes over 150 competencies and the level of cognition expected for each Lean Six Sigma Belt. Competency areas include enterprise deployment, organizational training, team management, design for Six Sigma, and the necessary skills to exercise the Lean and Six Sigma Improvement methodologies.
Paper preview:

Recent Updates
Microsoft Outlook Add-In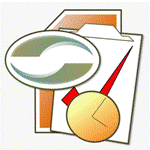 Achieve greater focus by shifting your attention from e-mail to accomplishing what matters most!
Company News
Stay up to date with our newsletter!