Lean - Why is it Important & How Does it Work Presentation
Tue, 10/21/2014 - 14:14 — Chris
We often hear about Lean - the program that is going to teach us to be more productive. It's going to save us from our bad habits. We hear snippets such as 5S or Kaizen, however, have you ever wondered what Lean really is and how it can help?
Recently I had the opportunity to present our Lean - Why & How presentation, aka Seven Habits of Highly Effective Organizations at the Washington State Lean conference (October 2014).
The title of the talk:
Lean - Why is it Important & How Does it Work?
Lean can be an integral part of a continuous improvement minded culture. Learn how Lean fits into the "way of getting things done". We will talk about the origins and principles of Lean, how Lean complements other continuous improvement methods, and the importance of the scientific method for systematically evaluating, innovating and improving the "way" we do business. We will use quick exercises, videos and discussion for an engaging conversation that will leave you excited and energized.
Thanks to everyone who participated and to the WA State Lean Office for providing the opportunity.
Video:
Video
[View on YouTube]
Presentation Handout:
[View & Download]
Other Presentations:
[Link]
Recent Updates
Microsoft Outlook Add-In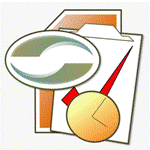 Achieve greater focus by shifting your attention from e-mail to accomplishing what matters most!
Company News
Stay up to date with our newsletter!