Software Refund Policy
Ceptara is very serious about its values. We want to make sure that we are communicating and keeping our commitments and demonstrating excellence. We believe you should be completely satisfied with the products and services your receive from Ceptara. That is the reason we provide a fully functional free downloadable trial to enable you to experience new capabilities before you make a purchase. We provide a very generous trial period so that you have enough time to gain value from the new methods you learn and that are implemented in the tools. If you are not completely satisified at the end of the trial period, please uninstall and do not purchase the tool.
Refund Policy

Ceptara does not offer refunds for downloaded software products. As per our End User License Agreement [EULA], software is provided as-is without any express or implied warranty of any kind.
Recent Updates
Microsoft Outlook Add-In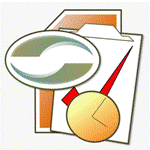 Achieve greater focus by shifting your attention from e-mail to accomplishing what matters most!
Product News
Stay informed about our latest products and updates!