Skype Dialer for MS Outlook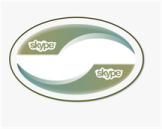 Overview | Screenshots | Download | Documentation | Release History
Discontinued
Microsoft has purchased Skype and most likely will be integrating Skype capabilities into Outlook. Ceptara has stopped active development of this tool. (Date: March 2012)
Simplify Outlook Call Tracking with Skype
Ceptara's SkypeDialer is an Outlook 2007+ Add-in that provides a simple interface into the Skype Application to expedite Skype phone call set up, enable note taking, and track time using a Journal item timer.
It adds a Call Manager that is launched via an Outlook Contact right context menu and through a new 'Call' button on a Contact window. The add-in integrates seamlessly with Ceptara's Organizer for Outlook.
SkypeDialer is offered as Freeware as part of Ceptara's mission to enhance personal excellence by providing productivity enhancing tools.
Recent Updates
Microsoft Outlook Add-In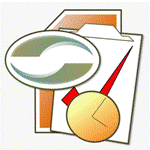 Achieve greater focus by shifting your attention from e-mail to accomplishing what matters most!
Product News
Stay informed about our latest products and updates!