Ceptara Careers
Thanks for checking into Ceptara careers. As you've probably read we are a small privately owned firm in the Seattle area focused on business and individual excellence. And we're always interested in others like us who are experienced in business and engineering and who like to get their hands dirty.
We like to think of our ideal candidates as individuals as well as team-mates. They think outside the constraints of routine. They formulate strategy and solutions based on experience, knowledge and understanding. They listen and they create. We engage with seasoned professionals in a variety of ways depending upon the project.
Recent Updates
Microsoft Outlook Add-In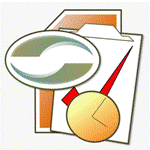 Achieve greater focus by shifting your attention from e-mail to accomplishing what matters most!
Company News
Stay up to date with our newsletter!