Structured flexible realization processes produce revenue faster.
Ceptara provides a structured approach to driving consistency in the product or service realization process assuring deliverables are complete, milestones are visible, and strategic decisions are made at the appropriate time in the life cycle. We've made substantial improvements in time-to-market and development resource productivity.
Find out today how Ceptara can boost your performance with a free 60-minute consultation.
Examples of our work
Structured a chaotic base station realization process into a predictable process for a wireless carrier
Planned and outsourced $25M software development program for a mobile data services provider
Integrated purchasing processes into PRP resulting in 15% price reductions and improved quality for an equipment manufacturer
Drove time to market improvements through sourcing strategies for a fixed wireless provider
Ceptara Product & Service Realization Services
Process assessment and improvement planning
Process documentation and implementation coaching
Measurement and improvement engineering
Product or service introduction, integration and release
Lean Six Sigma Project Facilitation, Leadership and Training
Contact us today
for a free 60-minute consultation.
Latest Articles
| Post date | Title | Link |
| --- | --- | --- |
| 2018-06-27 | House of Quality | view |
| 2016-07-12 | FocusMe Feature - Tracking Action via E-mail | view |
| 2012-12-03 | Organizer Add-In Tip: How to | view |
| 2012-10-19 | Organizer Add-In Tip: How to create a timecard | view |
| 2012-10-08 | Organizer Add-In Tip: How to Turn an Email into a Task | view |
| 2012-01-11 | Smart Problem Definition and Measurement Prevents Stupid 'AIC's and Pains | view |
| 2011-11-16 | Using 5-Whys Will Make you Wiser | view |
| 2010-11-29 | Keep Your Eye on Your Business Triangle | view |
| 2010-05-26 | Phased SIPOCs Help To Manage Multiple Complex Projects | view |
| 2010-03-09 | Apple's iPad, Old Computing Concepts Need Not Apply | view |
Resources - whitepapers, course presentations, models, etc.
To download a resource, you must be a registered user and logged in.
[Register]
Recent Updates
Microsoft Outlook Add-In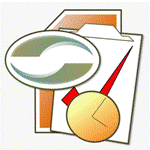 Achieve greater focus by shifting your attention from e-mail to accomplishing what matters most!
Company News
Stay up to date with our newsletter!