Ceptara Product Information - September 2009
Thu, 09/10/2009 - 17:19 — Chris
View this message [Online]
The latest product news from the team at Ceptara, a company dedicated to helping organizations and individuals focus and achieve their goals.
Upcoming Events
September 30, 2009, 9:00am Pacific : Complimentary Personal Excellence Webinar [Learn more and Register]. If you're new the Organizer Add-In or just curious about how to get more out of Outlook, please join us for this FREE Webinar. We'll cover tips on how to more concisely express your goals, align projects to your daily work, and stay focused amidst constant daily interruptions!
October 14 and 15, 2009 : WCBF's 4th Annual Lean, Six Sigma and Business Improvement Summit, Orlando Florida. [Learn More and Register]. Ceptara will be participating and will have a booth at the summit. Let us know if you're heading that way!
Organizer for Outlook, New Release
Help your employees to get control of their day while focusing on what's important. Or create more balance in your life keeping first things first! Download Ceptara's Organizer for Outlook, an Outlook 2007+ Add-in that adds projects to Outlook helping you get your work (tasks) under control. Check out the latest version. [Download / Update].
Some new capabilities:
Enhanced Planning tab on the Task object to include Start Date, End Date, Estimated and Actual time, and completion percentage. Use it to help execute more concisely and predictably.
Added a timer to the Task object and record time buttons to both the Journal and Task objects helping in executing planned and unplanned actions.
Enhanced the Duplicate Contact Finder tool making it easier to clean up your contact database.
Made the Project Explorer menuing easier - speeding up project creation and management.
Added exporting to the Timecard enabling Excel Pivot analysis or quick load into an ERP time tracking system. Added the ability to control the time interval buckets for the Timecard via Tools-Options.
Learn more about the Add-in and it's capabilities [here], watch a recently uploaded video [demonstration] to see how to use the Project Explorer, or read the [Getting Started Guide] to learn about the method implemented within the Add-In.
Weigh in with your vote on what the next feature should be for the Add-In [Poll].
Standardizing Personal Processes

by Jeff Hajek
Continuous improvement works for the enterprise and personal processes. Read this article for hints on how to use Lean to standardize your daily process. Learn how 5S, standard work and continous improvement can be applied to your daily work. Read more...
The Ceptara [team] hopes you find this information useful. Please feel free to contact any of us if you would like to discuss any articles or services further. We hope you'll pass this along to anyone you think would benefit, and, of course, anyone can subscribe to our newsletter by clicking [here].
Thanks
Chris Lindstrom
Managing Partner
In the past you provided Ceptara with your email address. Occasionally, you will receive brief updates regarding newly published information or special offers. If you no longer wish to receive these updates, please follow the unsubscribe directions near the bottom of this message. Please DO NOT CLICK REPLY, as the initiating email account is not monitored.
To contact us, please click [here].
Ceptara Corp. | PO Box 12549, Mill Creek, WA 98082 | Ph: 425 338-9563
Copyright © Ceptara Corp. 2009, All rights reserved, [Privacy Statement].
Recent Updates
Microsoft Outlook Add-In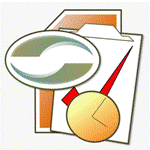 Achieve greater focus by shifting your attention from e-mail to accomplishing what matters most!
Company News
Stay up to date with our newsletter!