May 2009
Thu, 05/21/2009 - 18:15 — Chris
View this message [online].
Here's the latest news from the team at Ceptara, a company dedicated to helping organizations focus and achieve their goals.
I hope you find these articles interesting and useful. We're working on an HTML version of the newsletter, which will make this email look much better. However, the team has published some really great information this month and I didn't want to wait to get it to you. Read on to learn more about the exciting topics we've been working on.
Breaking the Customer's Chains - How to Innovate AND Stay Focused on Your Customer - How many times have we been taught, focus on your customer? Many of the tools we use start with the customer in mind, e.g. process management, kaizen, QFD, Voice of the Customer (VOC), and many more. However, if we only focus on the customer we will miss out on life changing / industry leading innovations. Read more [here].
Small Business Development - How do I create a website for my small business? - We were invited to present to a group of small business entreprenuers who are participating in a business planning class via Edmonds Community College in Edmonds Washington. We talked about how to use the web as a way of communicating with their customers and community. We offered some advice for selecting a method for the type of web presence a small business owner 'needs' and using the appropriate technology to get their web site realized. More can be found [here].
Recession Proof Your Project - Increase the chances of your projects succeeding in tough economic times by doing these 6 things; 1) Align your projects to your management's needs, 2) Make sure your team members are the best of the best, 3) Do Not over-estimate your project's budget, 4) Break your projects into 'bite-size' chunks, 5) Work on the most important tasks and 6) Hire a flexible workforce (such as contractors / temp workers) to facilitate easier project expansions and contractions. Learn more about this [here].
Lean, Six Sigma, Root Cause Analysis, Human Error, and Corrective Action - What does it all mean? - There are many tools used to improve processes and quality. Having worked in or with the military, nuclear, manufacturing, aviation, service, and medical industries, Wally has seen many different approaches and views on what is needed. In this article he introduces a thumbnail of the different approaches. Get more detail [here].
The Global Six Sigma & Business Improvement Awards 2009 - Ceptara will be participating in the Global Six Sigma and Business Improvement Awards in Orlando, FL starting on October 14th, 2009. Nominations are being collected until June 5th, 2009. Visit www.tgssa.com and complete the Awards Entry for the opportunity to win recognition for your organizational excellence. We hope to see you there!
Thanks for your attention. If you think others might be interested please forward this message. Anyone can subscribe to our newsletter by clicking [here].
Chris Lindstrom
Managing Partner
In the past you provided Ceptara with your email address. Occasionally, you will receive brief updates regarding newly published information or special offers. If you no longer wish to receive these updates, please follow the unsubscribe directions near the bottom of this message. Please DO NOT CLICK REPLY, as the initiating email account is not monitored.
To contact us, please click [here].
Ceptara Corp. | PO Box 12549, Mill Creek, WA 98082 | Ph: 425 338-9563
Copyright © Ceptara Corp. 2009, All rights reserved, [Privacy Statement].
Recent Updates
Microsoft Outlook Add-In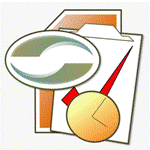 Achieve greater focus by shifting your attention from e-mail to accomplishing what matters most!
Company News
Stay up to date with our newsletter!