June 2009 Newsletter
Wed, 06/10/2009 - 05:40 — Chris
View this message [online].
Here's the latest news from the team at Ceptara, a company dedicated to helping organizations and individuals focus and achieve their goals.
Upcoming Events
July 15, 2009: 21st Century Business Planning - Websites for Small Businesses, Edmonds Community College, North Campus. We will be presenting some tips and techniques for creating a small business website to a group of entreprenuers participating in a business planning class via Edmonds Community College.
July 16, 2009: PNAA Breakfast Meeting - Breaking the Customer Chains [Learn more and Register], Bellevue College, North Campus, 10700 Northup Way, Room W270, Bellevue, WA. Learn how to stay focused and deliver for your customer AND create momentum to introduce innovative solutions to current and new markets.
October 14 - 15, 2009: WCBF's 4th Annual Lean, Six Sigma and Business Improvement Summit [Learn more and Register], Orlando, FL. Ceptara will be participating and will have a booth at the summit. Let us know if you're heading that way!
ASQ Releases the Quality Body of Knowledge, Embraces Personal Excellence
In 2008, ASQ's State of the Society announced the Quality Body of Knowledge (QBOK®) strategic management framework. In April of 2009, a QBOK advisory group completed version 1.0 of the framework for release throughout and beyond ASQ's membership. QBOK describes the pursuit of personal, operational, and organizational excellence, and the quality ideal. [Learn more about QBOK]
Smart Leadership in the New Economy
The best way to predict the future is to create it. Peter Drucker said that. The rules of leadership are changing. Today's leaders are dealing with more issues, more activities and more people AND are working in a brand new economic and business landscape. What should leaders do to create their future? [Read more about Smart Leadership]
Vendor Selection Guidelines Published
Selecting a new vendor for onsite or offshore work can often be a difficult and arduous task. How to choose from the myriad of offerings, determining who is best in class, how to gauge what the sales reps are telling you are all common questions. Selecting a vendor and ramping them up for your project while maintaining a budget and schedule can seem impossible. [Download Ceptara's Vendor Selection Guideline for help!]
Covey's Seven Habits Celebrates it's 20th Anniversary - Read a "Living the 7 Habits" Story
Stephen Covey created the Seven Habits book in 1989 after many years of studying the leadership literature. Along with millions of others, it's influenced my life and career, read about my story and the lessons learned along the way. [Read my story and share yours!]
Thanks for reading our newsleter, it's a team effort, please feel free to reach out to anyone on the [team] if you have a question or would like to discuss the information further. If you think others might be interested please forward this message. Anyone can subscribe to our newsletter by clicking [here].
Chris Lindstrom
Managing Partner
In the past you provided Ceptara with your email address. Occasionally, you will receive brief updates regarding newly published information or special offers. If you no longer wish to receive these updates, please follow the unsubscribe directions near the bottom of this message. Please DO NOT CLICK REPLY, as the initiating email account is not monitored.
To contact us, please click [here].
Ceptara Corp. | PO Box 12549, Mill Creek, WA 98082 | Ph: 425 338-9563
Copyright © Ceptara Corp. 2009, All rights reserved, [Privacy Statement].
Recent Updates
Microsoft Outlook Add-In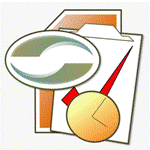 Achieve greater focus by shifting your attention from e-mail to accomplishing what matters most!
Company News
Stay up to date with our newsletter!