PNAA Breakfast Meeting - Breaking the Customer Chains
Thu, 06/18/2009 - 14:44 — Chris
Event Date:
Thu, 07/16/2009 -

07:30

-

09:30
Location:
Bellevue College, North Campus, 10700 Northup Way, Room W270, Bellevue, WA
How many times have we been taught, focus on your customer? Many of the improvement tools we use start with the customer in mind, e.g. process management, kaizen, QFD, Voice of the Customer (VOC), and many more. However, if we only focus on the customer we will miss out on life changing / industry leading innovations.
Participants in this session will learn techniques on how to stay focused and deliver for their customer and how to create momentum to introduce innovative solutions to their current and new markets.
Included Topics:
What's the problem with focusing on your customer
Evolutionary versus disruptive technologies
Signs of being leap frogged in the market
What to do differently
Speaker
Chris Lindstrom, Learn more about Chris
RSVP
Recent Updates
Microsoft Outlook Add-In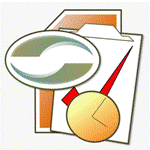 Achieve greater focus by shifting your attention from e-mail to accomplishing what matters most!
Company News
Stay up to date with our newsletter!