December 2009 Update
Sun, 11/29/2009 - 13:23 — Chris
View this message [online].
Here's the latest news from the team at Ceptara (www.ceptara.com), a company dedicated to helping organizations and individuals focus and achieve their goals.
Upcoming Events
January 5 - February 10, 2010: Six Sigma Green Belt - Foundations Class, Everett, WA, Everett Community College, [Learn more and Register]. In cooperation with the EvCC Corporate & Continuing Education division, Ceptara is proud to offer the first of two classes focused on enabling individuals to learn Green Belt skills. Sign up early, its a great deal!
January 11, 2010: 21st Century Business Planning Small Business Expo, Embassy Suites, Lynnwood, WA, [Learn more and Register]. Visit us at the expo and and learn about businesses in your area; network, look for resources and good people to do business with.
10 Minute Kaizen - A Simple Improvement Method for Everyone
The 10 minute Kaizen - can be performed by everyone in the organization, takes less than 5 minutes to train, fosters a community of continuous improvement and organizations reap the productivity benefits. What is it - [find out]!
Compounding Your Customer Base - 3 Quick Tips to Stimulate Customer Growth
Compounding interest is a good thing, so is compounding your customer base. Learn quick tips on how to grow your customer base, align your messages to the right audience, know your customer, and smile! Want to know more, download the [PowerPoint].
Lean for Small Business - Can it Help?
Lean, AKA the Toyota Production System, has its roots in big business, but can it help small businesses? The 10 minute Kaizen, 5S and TIMWOOD are three applicable Lean tools that can help small businesses identify waste and start on a continuous improvement journey. Find out more [here].
Get Out of Your Inbox and Do Something!
If you 're like most of us, you're inundated with streams of information screaming for your attention. E-Mail is one of them. Learn four new habits that will get you out of your inbox and focused on achieving your goals. Interested? Go [here] and learn more.
The Ceptara [team] hopes you enjoyed this issue. Please feel free to contact any of us if you would like to discuss any of the articles or our services further. We hope you'll pass this along to anyone you think would benefit, and, of course, anyone can subscribe to our newsletter by clicking [here].
Chris Lindstrom
Managing Partner
In the past you provided Ceptara with your email address. Occasionally, you will receive brief updates regarding newly published information or special offers. If you no longer wish to receive these updates, please follow the unsubscribe directions near the bottom of this message. Please DO NOT CLICK REPLY, as the initiating email account is not monitored.
To contact us, please click [here].
Ceptara Corp. | PO Box 12549, Mill Creek, WA 98082 | Ph: 888 9 4A-GOAL | www.ceptara.com
Copyright © Ceptara Corp. 2009, All rights reserved, [Privacy Statement].
Recent Updates
Microsoft Outlook Add-In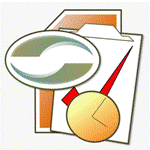 Achieve greater focus by shifting your attention from e-mail to accomplishing what matters most!
Company News
Stay up to date with our newsletter!