Six Sigma Green Belt - Foundations Class
Sun, 11/22/2009 - 08:58 — Chris
Event Date:
Tue, 02/16/2010 - 18:00
-
Tue, 03/23/2010 - 22:00
Location:
Everett Community College
The first of two classes, Foundations is a practical approach to Six Sigma. Learn best practice approaches that can be applied immediately in your work and build a foundation for further understanding and development in the area of work process improvement. Learn the DMAIC (Define, Measure, Analyze, Improve, & Control) approach to process improvement projects and the applicable tools and techniques. Understand quality principles and systems, strategy, process management, lean principles in the organization, team management and best practices for continuous improvement. This course covers a foundation of learning application to the American Society for Quality (ASQ) Body of Knowledge for Six Sigma Green Belt (SSGB) certification.
This course is offered in collaboration with Everett Community College, Corporate & Continuing Education Center.
Dates: February 16th, 2010 through March 23rd, 2010
Location: Everett Community College, Everett, Washington
Instructor: Adina Suciu
Registration Information:
Web: [Register]
Phone: 425.267.0150
Recent Updates
Microsoft Outlook Add-In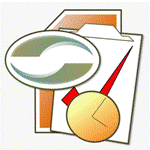 Achieve greater focus by shifting your attention from e-mail to accomplishing what matters most!
Company News
Stay up to date with our newsletter!