Personal Excellence Introduction PowerPoint Presentation Apr 15, 2009
Thu, 04/16/2009 - 19:15 — Chris
The PowerPoint presentation used at the AmCon show April 15, 2009.
An introductory session for the Personal Excellence [Workshop]. The class was given in two parts, a) described the basics of personal excellence and b) demonstrated how to do it using Microsoft Outlook and Ceptara's Organizer Add-in.
More information about this session can be found by reviewing the Personal Excellence Introduction [Course].
Recent Updates
Microsoft Outlook Add-In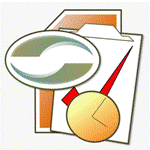 Achieve greater focus by shifting your attention from e-mail to accomplishing what matters most!
Company News
Stay up to date with our newsletter!