Education and Training Brochure
Tue, 08/18/2009 - 15:55 — Chris
Harness the power of your workforce by working smarter, not harder.
Ceptara brings a unique perspective to quality education and training because we solve business problems every day in our consulting practices. We can help your team members solve real world problems by learning how to use quality tools & methods. Then harnessing that knowledge to apply what they learn as soon as they get back to their desks. [Link]
Recent Updates
Microsoft Outlook Add-In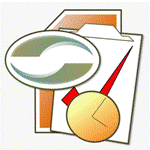 Achieve greater focus by shifting your attention from e-mail to accomplishing what matters most!
Company News
Stay up to date with our newsletter!