IT Management
Artifacts associated with our ITM practice
Mon, 05/14/2007 - 07:35 — Chris
I had the opportunity to attend the MS BI conference in Seattle, May 9 - 11, 2007. The conference focused on the IT professional, not so much on the Business user.
Recent Updates
Microsoft Outlook Add-In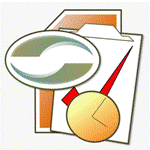 Achieve greater focus by shifting your attention from e-mail to accomplishing what matters most!
Company News
Stay up to date with our newsletter!