Wally Davis, Director
Blog

Wally is a senior contributer to the Supply Chain practice and leads the development, delivery and improvement of the Lean Six Sigma training courses.

Wally has over 30 years as a scientist, manager, and director in environmental sciences and quality. Prior to joining Ceptara, he served as Director of Quality for Leviton's Voice and Data Division where he transformed the weakest QA organization among 22 plants into the strongest. While at Leviton he also implemented a supply chain management program, coordinate the Restriction of Hazardous Substances (RoHS) program, and drove six sigma. As startup Quality Assurance Manager for Komatsu Silicon America, he implemented ISO 9000 and QS 9000 programs. Wally also worked in quality and environmental sciences for government. As a member of the Naval Reserves, Wally managed implementation of the "Total Quality Leadership" program in the 5-state northwest naval district.

Wally is an ASQ Certified Quality Engineer, Six Sigma Master Black Belt, and lead auditor under several quality standards. Wallace has two Master's degrees: One in Management Science and Engineering; the other in zoology where he specialized in biostatistics.

Learn more about Wally by reading his blog and visiting his LinkedIn profile.
Recent Updates
Microsoft Outlook Add-In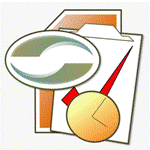 Achieve greater focus by shifting your attention from e-mail to accomplishing what matters most!
Company News
Stay up to date with our newsletter!