Fast Facts | Ceptara Executive Summary
Tue, 08/18/2009 - 14:00 — Chris
In business since 2002, Ceptara has helped product and services companies find and implement creative solutions that control costs and drive higher revenues. Let our seasoned managers, lean six sigma experts and certified project managers help you hone your focus and create stronger ROI for your company.
Download our Fast Facts to get a glimpse at everything Ceptara can offer. [Link]
Recent Updates
Microsoft Outlook Add-In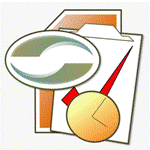 Achieve greater focus by shifting your attention from e-mail to accomplishing what matters most!
Company News
Stay up to date with our newsletter!