Small Business Resources Panel - Thriving in Turbulent Times
Fri, 01/22/2010 - 07:01 — Chris
Event Date:
Fri, 02/26/2010 -

13:00

-

15:30
Location:
Edmonds Community College, Snohomish Hall, Lynnwood, WA
Small business represents 97% of all businesses in the US. Employing half of the labor force, they are a strong economic engine, participating in our national economic recovery. Yet every small biz owner, and their workers, know that doing business today is not like doing business 3 years ago. The Mastermind Alliance Business Club, of Edmonds Community college, has collected resources to help small businesses survive and thrive in today's turbulance. These are shared freely with the public at a panel and mini-trade fair, on Friday, Feb. 26th. Panel Q&A starts at 1pm.
Please join [Chris Lindstrom], our Managing Partner and Founder, and a panel of entrepreneurs to hear practical perspectives, and answers to pertinent queries from the audience, in a lively Q&A format. Panelists represent established businesses, businesses on the cutting-edge of internet and viral marketing with perspectives on global opportunities for small business and savvy advice from six-sigma consultants. Of particular interest is information shared on re-evaluating your business' strengths, and opening up new, profitable niches for 2010.
Location:
Edmonds Community College
Snohomish Hall, #304 Cascade Conference Room
20000 68th Avenue West
Lynnwood, WA 98036-5999
Recent Updates
Microsoft Outlook Add-In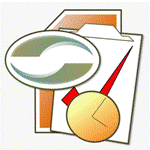 Achieve greater focus by shifting your attention from e-mail to accomplishing what matters most!
Company News
Stay up to date with our newsletter!