Small Business Development - How do I create a website for my small business presentation.
Thu, 05/14/2009 - 16:28 — Chris
As a small business owner, defining and implementing a marketing plan can be a daunting task, especially when it comes to creating and managing a website. This PowerPoint presentation offers some guidance and ideas to help the small business owner articulate the web channel's goals, and select an appropriate platform and implementation strategy in fulfilling those goals.
A full write up of a session where this deck was used can by found here.
Recent Updates
Microsoft Outlook Add-In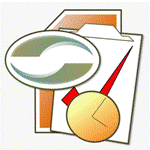 Achieve greater focus by shifting your attention from e-mail to accomplishing what matters most!
Company News
Stay up to date with our newsletter!