Lean Six Sigma Yellow Belt Training Material Snippet
Fri, 07/24/2015 - 14:01 — Chris
The Lean Six Sigma Yellow Belt training educates the student on the basic vocabulary of Lean, Six Sigma and Theory of Constraints and introduces several lean tools via exercises and a student project. Topics include the Toyota Production System principles, project management basics, basic statistical concepts, value stream mapping, waste elimination, the A3 improvement approach and many more.
The following resource contains a subset of the slides used in the LSS Yellow Belt training.
Recent Updates
Microsoft Outlook Add-In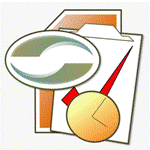 Achieve greater focus by shifting your attention from e-mail to accomplishing what matters most!
Company News
Stay up to date with our newsletter!