Personal Excellence Leadership
The Personal Excellence Training and Coaching program enables the participant to establish a sense of calm and better manage themselves to focus on what is most important.
The program teaches the participant how to create a foundation for decision making, develop long-term and short-term goals, break goals down into workable actions, and discover and execute their operational process to focus without distraction on what matters most.
Personal Excellence Workshop
This six to eight hour course teaches the participants how to improve their time effectiveness by designing and transforming goals into daily action plans. You will learn tips and techniques for better focus and will be able to manage your distractions more effectively. Learn more...
Personal Excellence Coaching
Set up time with one of our Personal Excellence coaches to help you on your personal journey. Through one on one sessions, you will discover and clarify your true identity to understand how you make decisions, declare your end game to create your burning YES, and implement your trusted management system using our [FocusMe] tools to enable you to focus through-out your day. Learn more...
Recent Updates
Microsoft Outlook Add-In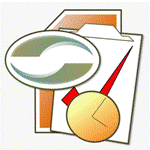 Achieve greater focus by shifting your attention from e-mail to accomplishing what matters most!
Company News
Stay up to date with our newsletter!