Reduce costs and waste with a strong quality system.
Effective use of a quality system can help your business reduce costs, improve efficiency, and drive execution and compliance. Ceptara provides deep knowledge of state-of-the-art quality methods and practices such as Lean Six Sigma, Baldrige, TQM, and re-engineering.
We are well versed in all the leading quality tools including Kaizen, Hoshin Kanri, MUDA, 5S, DMAIC, DFSS, QFD, TRIZ, Value Stream Mapping and many more.
Find out today how Ceptara can boost your performance with a free 60-minute consultation.
Examples of our work
Reduced a wireless carrier's COGS by more than 50% by re-engineering the service activation function
Facilitated ISO registration for computer manufacturing, semiconductor testing, wireless services, and telecom equipment manufacturing businesses
Assessed and improved an existing network quality program for a wireless carrier improving network availability from 95% to 99.9% in 8 weeks.
Reduced SLA penalty exposure for a telecom data services provider by $2M annually
Ceptara Quality Excellence Services
ISO Registration Preparation & Compliance Coaching
Sarbanes-Oxley (SOX) Quality System Integration
Quality System Assessment and Planning
Lean Six Sigma Project Facilitation, Leadership & Training
Executive Coaching & Mentoring
Process Management - Assessment, Modeling, Simulation, Improvement and Training
Cultural and Organizational Change Analysis, Design & Alignment
Contact us today
for a free 60-minute consultation.
Latest Articles
| Post date | Title | Link |
| --- | --- | --- |
| 2013-02-05 | TWI - Job Instruction | view |
| 2013-01-29 | Social Technologies are Defocusing: Applying Process Thinking to Information & Innovation | view |
| 2012-10-29 | Microsoft OneNote and Outlook Task Integration | view |
| 2012-10-27 | Mileage Tracking in Microsoft Outlook | view |
| 2012-09-21 | How to Build Execution Excellence - Strategic Planning and Alignment | view |
| 2012-01-11 | Smart Problem Definition and Measurement Prevents Stupid 'AIC's and Pains | view |
| 2011-11-16 | Using 5-Whys Will Make you Wiser | view |
| 2010-11-29 | Keep Your Eye on Your Business Triangle | view |
| 2010-10-16 | Create a Task using Your Voice | How to use Jott with Outlook | view |
| 2010-10-09 | A Review of Dr. Eliyahu M. Goldratt's "The Goal" | view |
Resources - whitepapers, course presentations, models, etc.
To download a resource, you must be a registered user and logged in.
[Register]
Recent Updates
Microsoft Outlook Add-In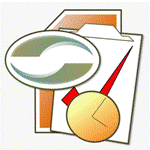 Achieve greater focus by shifting your attention from e-mail to accomplishing what matters most!
Company News
Stay up to date with our newsletter!